Internet
HCTC business internet is tailored to fit every business need and speed. Our robust, fiber-fed infrastructure allows for scalable connectivity and our team is ready to help you find the best solution for your business.
Phone
Let's talk business. If you serve customers, contact clients, or make deals, you need consistently clear communications from HCTC's business phone services.
Networking and Engineering
The demand on networks by today's applications requires a robust, tailored, scalable solution. We offer a solid product line of routing and switching gear and our certified technicians will help design, build and manage a solution for your needs.
Wired or Wireless Design
Wide Area Network (WAN) Builds
Local Area Network (LAN) Builds
Multi-Point Regional Networks
Network Planning
Configuration and Network Consulting
Hardware Installation
Fiber Optic Cabling Deployment
Network Construction
Network Security
Operation and Maintenance Services
Virtual Private Network (VPN)
Wireless Networking
No one wants to be tied down. Wireless networking services from HCTC provide efficiency, flexibility and mobility for both business and residential Internet users.
Hardware Consulting and Installation Including Access Points, Routers, Amplifiers and Firewalls
Networking Operations, Management and Maintenance
Remote Administration and User Controls
Print and File Sharing
Device Configuration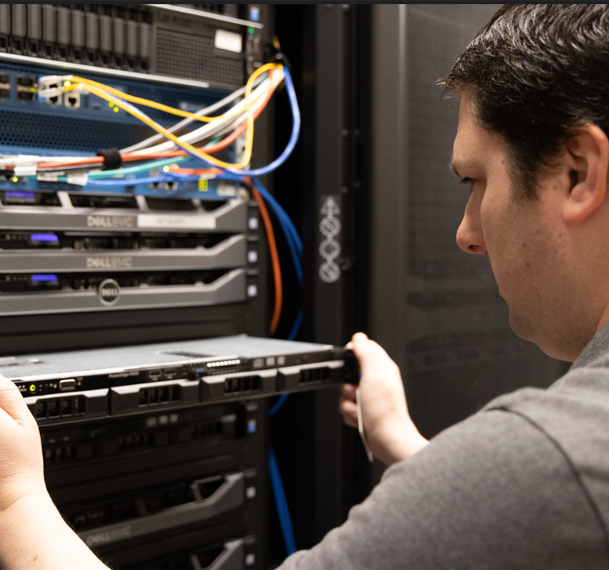 Data Center
Any business or institution that is looking for disaster recovery, off-site storage of critical data, a data center of your own, or servers to run your software is an ideal candidate for HCTC's Data Center Services.
Through our state-of-the-art data center, with enhanced security features, backup power and diverse fiber routes for redundancy, your business will be secure and prepared. We offer co-location space and power, data storage and virtual servers and can link, via a dedicated circuit, to our customer's main site or to any other associated networking equipment.
Data Center
Backup Power
Cooling System
Fire Suppression
Data Center Pods
Talk to a representative AND ORDER YOUR SERVICE!
Call (830) 367-5333